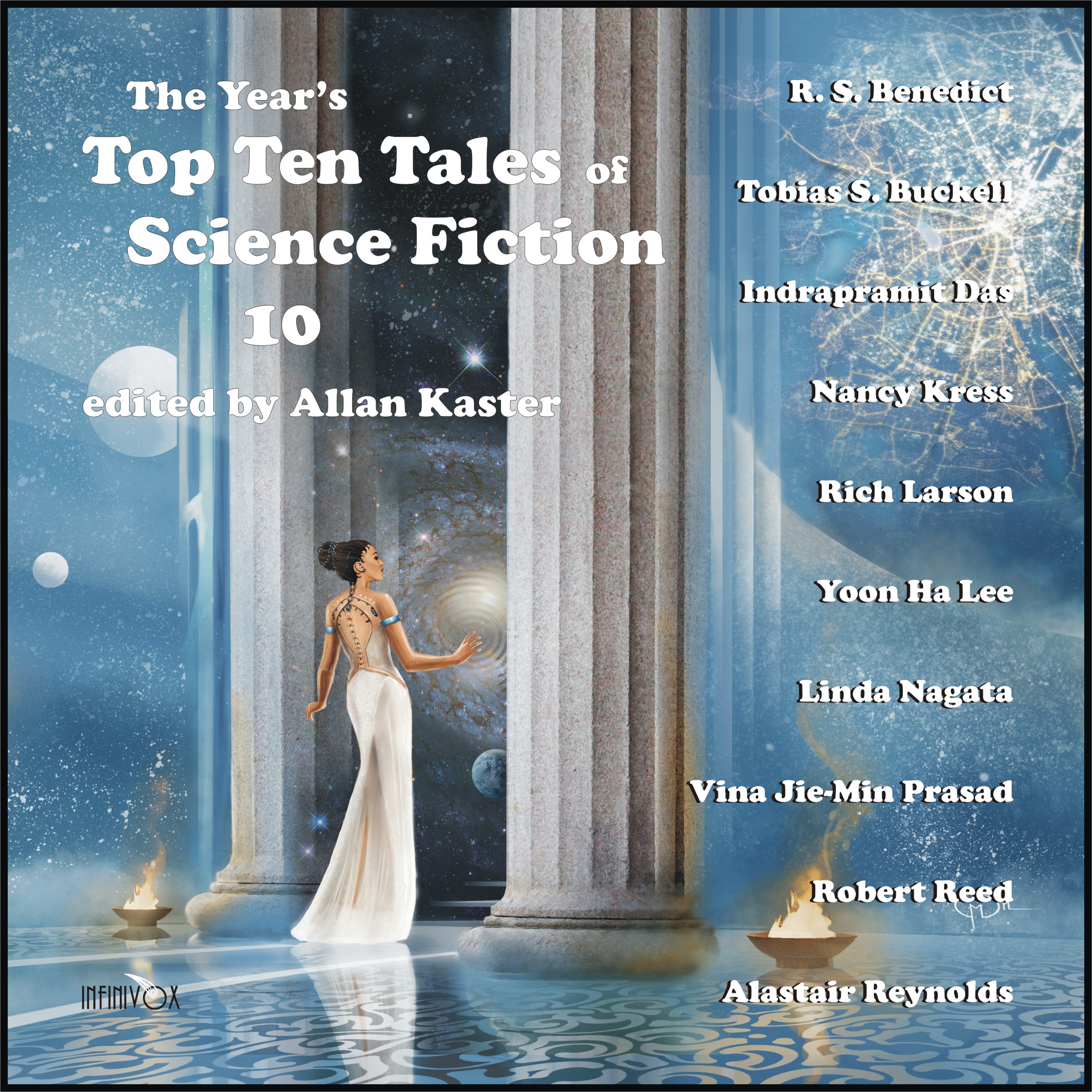 edited by Allan Kaster
Read by Tom Dheere and Nancy Linari


playing time: more than 9 hours / ISBN: 9781884612664

audible download price: $26.59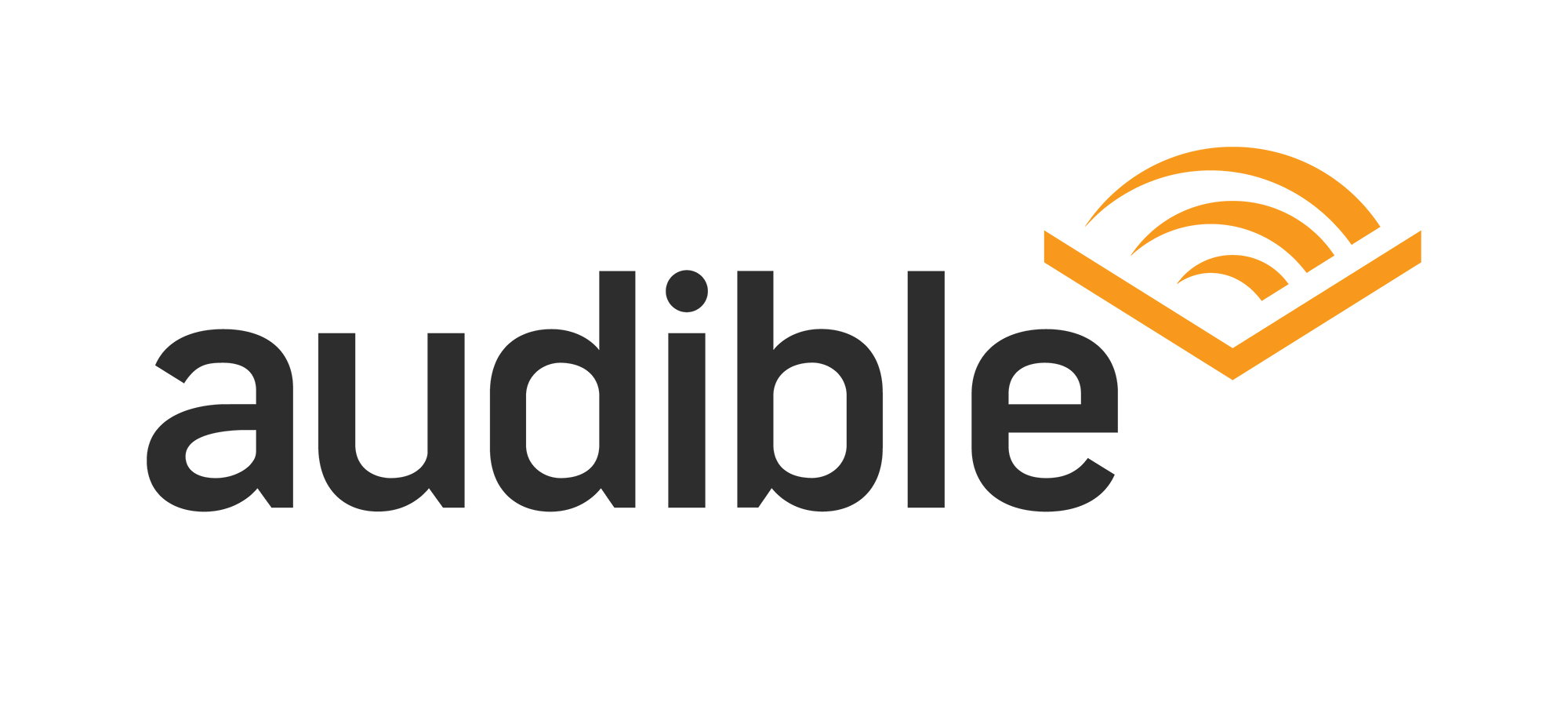 The Year's Top Ten Tales of Science Fiction 10 is also available as an e-book for $4.99 on the Kindle, click here, for iBooks through iTunes, and click here for Nook. The trade paperback book is available here for only $15.99 . The audiobook can be downloaded from audible.
The Year's Top Ten Tales of Science Fiction 10 is an unabridged collection spotlighting the "best of the best" science fiction stories published in 2017 by current and emerging masters of the genre, edited by Allan Kaster. In "My English Name," by R. S. Benedict, an intelligent alien, who parasitizes an English teacher in China, falls in love. After a victorious space battle, an indentured robot finds a refugee who makes an offer it can't refuse in "Zen and the Art of Starship Maintenance" by Tobias S. Buckell. In "The Moon is Not a Battlefield," by Indrapramit Das, an Indian soldier retires on Earth after spending most of her life on the Moon. A young woman joins the U.S. Army to fight terrorists after aliens arrive on Earth bearing tech gifts unevenly dispersed to humans in "Dear Sarah" by Nancy Kress. In "An Evening with Severyn Grimes," by Rich Larson, a gifted hacker uses cyberspace to extract pay back on the rich businessman who put her in prison. Set in the author's hexarchate universe, an ex-Kel super soldier is enlisted to retrieve a weapon of mass destruction stolen by a rogue general in "The Chameleon's Gloves" by Yoon Ha Lee. In "The Martian Obelisk," by Linda Nagata, on a dying Earth, an architect remotely building a monument to mankind on Mars receives a message from an abandoned Mars colony. A petty meat counterfeiter is blackmailed into forging T-bone steaks for an anonymous thug in "A Series of Steaks" by Vina Jie-Min Prasad. In "The Residue of Fire," by Robert Reed, a torturer tries to cope with one of his alien victims who witnessed a pivotal moment in the lives of two immortals, in this Great Ship tale. And finally, in this Revelation Space tale, a starship captain wakes from hibernation with her ship stalled next to an alien artifact and a mutiny in progress in "Night Passage" by Alastair Reynolds.